How to Start an LLC in Texas
Many entrepreneurs like to handle all aspects of their business, including their own LLC formation. We fully support the do-it-yourself spirit. Here are 8 steps to follow:
And if you're looking to streamline the process? We can help form your LLC in Texas in a few quick and easy steps.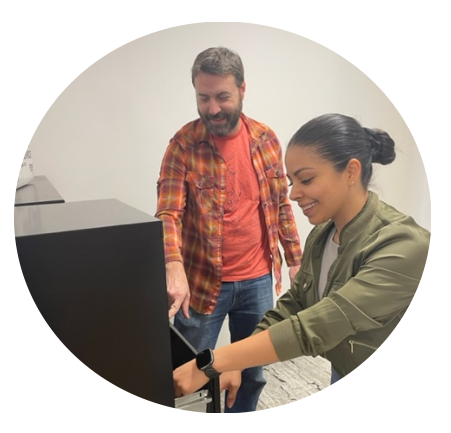 With Texan, your LLC will be formed and maintained by us: registered agents who live and work right here in Austin.
That means your LLC gets our lifetime expert support and a year of registered agent service (and all that comes with it!), plus an attorney-drafted operating agreement, a library of free forms, and more.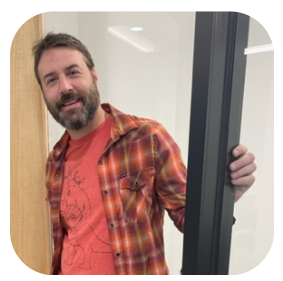 1. Name Your LLC
Every Texas LLC needs a name. You should review the legal restrictions for Texas LLCs to be sure you do not violate state law. It is also worth taking the time to do a simple Texas business name search. This will tell you whether or not the name you are considering is already in use by another business.
According to Texas Business Organizations Code Sec. § Section 5.053, you cannot register a name that is too similar to the name of another Texas entity. This is one of the most common reasons new business filings are rejected by the Texas Secretary of State.
If you want to hold a name before you file, you can file a Name Reservation, which is good for 120 days.
Tip: To ensure the name reservation process does not cause any unnecessary delays when the time comes to form your LLC, make sure that the executioner of the name reservation (the person who submits and signs the form) is one of the managers of your LLC.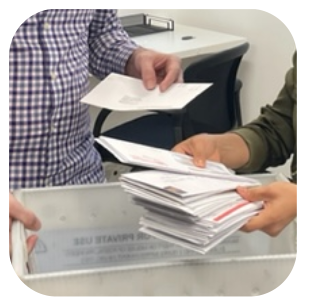 2. Appoint a Registered Agent
You cannot form a Texas LLC without designating a registered agent. You must list the name and address of your agent on your Certificate of Formation, so you will need to hire a registered agent before you file.
Our registered agent service is only $35 a year, every year.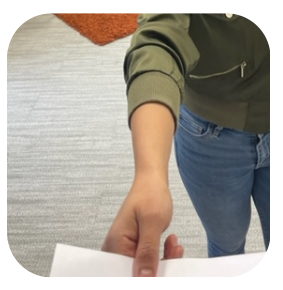 3. Write Your Operating Agreement
An operating agreement—often referred to as a 'company agreement' in the State of Texas—is written by your LLC members.
It is the governing document for your LLC. It lays out ownership and management of your company.
It is a good idea to get your operating agreement written and squared away as early as possible. You do not need to file it with anyone, but it is always better to address ownership and management issues at the start of your LLC rather than later.
With our LLC formation and Texas registered agent service, we include a custom LLC operating agreement free of charge.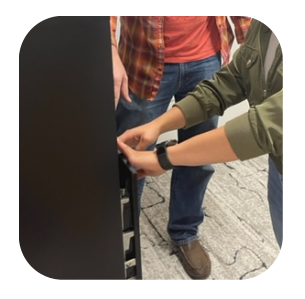 4. File Your Certificate of Formation
The Texas Certificate of Formation is divided into sections called Articles. Each Article asks for specific information which is required for formation.
Articles
Article 1: Entity Name and Type
List the name of your LLC here.
Article 2: Registered Agent and Registered Office
You must list the name and address of your Texas registered agent. The address must be a physical street address. It cannot be a PO box or a virtual address.
Article 3: Governing Authority
You must select whether your LLC will be managed by its members or by appointed managers. Regardless of which option you choose, you are required to list the names and addresses of all your initial governors (either members or managers).
Article 4: Purpose
Technically, you are not required to add anything to this section. It is already filled out with the basic state law, which is that your LLC is organized to conduct lawful purposes. However, there is space to include supplemental information should you want to more completely detail the business purpose of your LLC.
Execution
After the Articles, the final section of the Certificate of Formation is related to executing the formation. The information in this section is unique in that it cannot be amended later, whereas information in your Articles can be altered by filing an amendment.
Organizer
The organizer is simply the individual who has prepared and filed your Certificate of Formation. This does not have to be a member or employee of your LLC. For example, if you hired Texan Registered Agent to form your LLC, we would sign as your organizer.
Effectiveness of Filing
You must select one of three options for when the Certificate of Formation is to become "effective" (in other words, the time in which your LLC actually goes into existence).
When the document is filed by the Secretary of State
A later date, not to be more than 90 days after the date of signing
A later date depended upon a specific event, not to be more than 90 days after signing
If you select the third option, you must supply the specific event or fact that will cause the Certificate of Formation to take effect. There is no limit on what event you can specify, but it must be specific. Once the event or fact has occurred, you must file a Statement of Event or Fact with the SOS.
For example, you may say that when your LLC has raised $10,000 of capital then the document will be effective. As long as the money is raised within 90 days, the Certificate of Formation will be executed. If the money is not raised within that time, then the formation does not occur.
Signature
The document must be signed and dated by the organizer.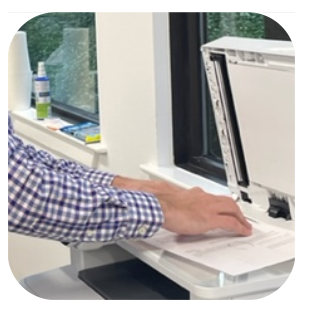 5. Get an EIN
Not every Texas LLC will need an Employer Identification Number, but the exceptions are rare. If you are going to have employees, you are legally required to have one. You can apply for an EIN at the IRS webite. It is free to apply and the application is pretty straightforward.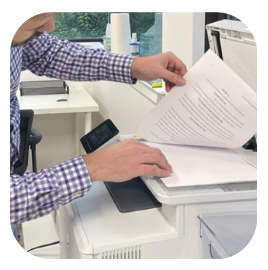 6. File Your BOI Report
A Beneficial Ownership Information Report (BOI) is a federal filing made with the Financial Crimes Enforcement Network (FinCEN). It requires LLCs to provide the following identifying information for all the people with substantial control over or ownership stake in the company (the "beneficial owners"):
Full legal name
Date of birth
Residential address
Copy of an accepted form of ID (like passport of driver's license)
The BOI requirement is part of the Corporate Transparency Act (CTA), but information provided will NOT be made public. The CTA goes into effect January 1, 2024. At that point, all newly formed companies will have 30 days after their date of formation to file a BOI. Any company formed before that date has until January 1, 2025 to file theirs. While there are some exceptions—like companies in the financial sector—the vast majority of LLCs must file a BOI report. This filing is free.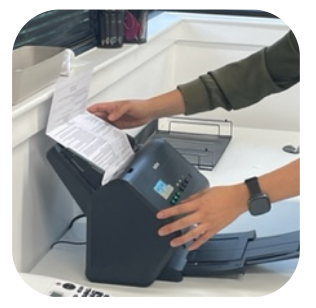 7. Submit Annual Franchise Tax
Every LLC in Texas must file the annual Franchise Tax. This tax is not a set number but is rather based upon gross receipts. The Franchise Tax is paid to the Texas Comptroller and must be submitted by May 15 every year.
You can print out the proper Texas Franchise Tax form and submit it by mail it to:
Texas Comptroller of Public Accounts
PO Box 149348
Austin, TX 78714-9348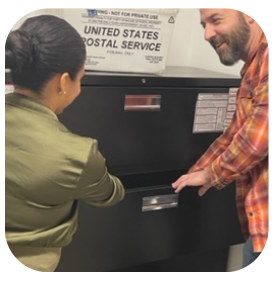 8. Secure Ongoing Maintenance & Compliance
All businesses entities in Texas face additional filing requirements after the business is formed, including annual Texas Franchise Tax Reports and a one-time Beneficial Ownership Information Report. Businesses also receive legal notices from the state on an ongoing basis, which they need to be aware of.

As your Texas registered agent, we will help you maintain compliance with state law by forwarding to you any official notifications issued by the Secretary of State, as well as any service of process delivered to our registered office on your behalf.

If you hire Texan Registered Agent, you will also have access to all Texas LLC filing forms in your online account. With these forms you can file: amendments, address changes, mergers, foreign registrations, even dissolve your LLC. This wide variety of documents will help you maintain your business throughout its lifespan, and they're all completely free.
Why Us?
At Texan Registered Agent, our aim is to provide you with the fastest, most comprehensive Texas LLC package out there—with a personal touch. We care about:
Being Local
Above you'll see Jack and Maya. These are some of the people who will form your LLC, scan your mail, answer your questions. We love providing business owners—new and old alike—the best LLC formation service in Texas, right from our office here in Austin.
Protecting Your Privacy
Our service is also built to provide as much privacy protection as Texas law allows, which means we list our Texas business address for every member of your LLC.
Giving You More
From filing paperwork to phone service, we're your one-stop shop for all-things business.
How Does Our LLC Formation Work?
You order our Texas LLC package.
We list our Texas Business Address for every member of your LLC.
Our filers prepare and submit your Certificate of Formation.
The SOS confirms your LLC within 2 business days of receiving your documents.
Your confirmation and custom business docs arrive.
We provide Texas Registered Agent Service and FREE Mail Forwarding for 1 year.
At the end of the year, we get in touch to ask if you'd like to renew.
What Sets Our Texas LLC Service Apart?
There are a lot of companies out there promising fast, easy Texas LLC formation. So why choose Texan Registered Agent? Well for starters, we're actually here in Texas. When you go with a huge, national conglomerate you get what you pay for, which often means filing mistakes, avoidable delays, frustrating phone interactions and annual price hikes. Here's a closer look at what makes our Texas LLC package unbeatable.
A Texas Business Address
According to Texas Business Organizations Code Sec. § 5.201, all Texas business entities must have a Texas registered agent with a street address in Texas. This registered address will become your official Texas business address, listed permanently in the public record.
When you hire us to form your Texas LLC, we're also your Texas registered agent for 1 full year (with the option to renew). We list the address of our Austin office for your business, and for every member of your company. This address is a reputable commercial building that we own, which means you get stability, privacy and a boost of credibility all by having us form your LLC.
Free Mail Forwarding
Our Texas LLC package includes free basic mail forwarding—up to 3 regular mail scans per year. If you don't expect to receive much non-state mail for your Texas LLC, this is a great option. Just as with any official mail we receive for your business, we'll send you a notification when you have a new document to view in your account. For business owners who need a completely unique Texas business address, we have 3 full-service mail forwarding options you can add at checkout, both of which include a newly created suite number.
Transparent Pricing
Many Texas incorporation services pad their bottom line with hidden fees or rates that shoot up next year. At Texan Registered Agent, we believe in upfront pricing.
| Service | Fee |
| --- | --- |
| Texas State Filing Fee | $310 |
| Our Service Fee | $100 |
| One Year Registered Agent Service* | $35 |
| TOTAL | $445 |
*Texas Business Address & FREE Basic Mail Forwarding included.
Quick and Easy Filing
No one is faster than Texan Registered Agent when it comes to preparing and submitting your LLC. Our expert filers fill out and digitally file your Certificate of Formation for you.
You shouldn't have to wait to get your business up and running. With Texan Registered Agent, you don't have to. Let us handle every aspect of your LLC formation: preparation, filing, follow up and annual compliance. Our experts leave nothing to chance.
Compliance Tracking
The Texas Franchise Tax is not just for franchises. Many types of Texas entities—LLCs included—are required by law to file a Franchise Tax Report each year by May 15. This report comes with an annual tax which varies depending upon gross receipts. The threshold is currently $1,180,000, so many Texas LLCs end up paying no franchise tax. However, even if your business owes nothing, you still have to submit the Franchise Tax Report by the deadline. Failing to file could result in your LLC being automatically terminated by the state.
Running a business is a full-time job, and every year there are countless Texas business owners who miss this all-important deadline and end up having their entity dissolved. With our LLC service we send helpful reminders to your online account about your upcoming Franchise Tax Report, and for a nominal fee you can even hire us to file it for you.
Phone Service
Need a business phone? We've got you covered with our convenient Phone Service. More than just call forwarding, Phone Service gives you a Texas phone number you can use on any device with an instant iOS or Android app download. It also has a bunch of easy-to-use features like customizable Caller ID and Voicemail. Get a free 60-day trial when you hire us to form your LLC.
Local Support
If you're going to form a Texas LLC, why would you hire someone in an office in Delaware or New York to handle your filing? Doesn't make much sense, does it? Our filers are real Texans working at our Austin registered office, right down the street from Bull Creek.
Our staff has a deep understanding of how the Texas Secretary of State expects to see business filings. We work here every day, and our direct knowledge of Texas filings allows us to provide faster and more efficient service to all of our clients.